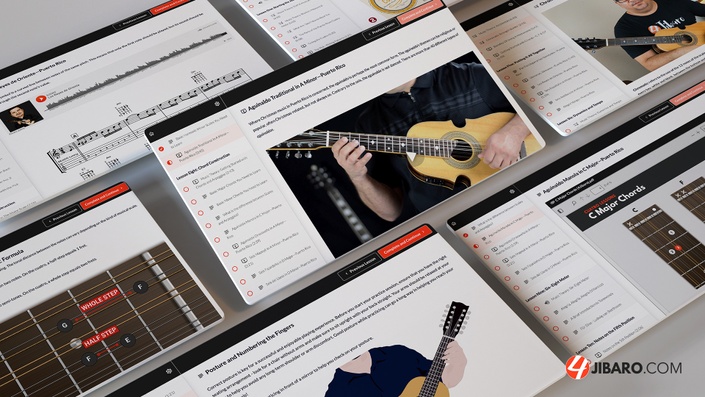 The Ultimate Cuatro Series Learning System - All Access Membership
Everything you need to start your journey to becoming an awesome player!
Watch Promo
Get All-Access
Have you ever thought to yourself that you should pick up an instrument before it's too late?

Embark on your journey to becoming an exceptional Cuatro player, right from the comfort of your home! Have you ever wished to play a musical instrument but held back due to time constraints or uncertainty about where to begin? Our online learning system is designed to help you overcome these barriers. With the flexibility to learn at your own pace and location, there's no reason to delay any longer.
About Us and Our Program
4Jibaro specializes in offering lessons and learning guides for those keen on mastering musical instruments with a Latin flavor. Our programs cater to beginners, advanced players, and everyone in between who wishes to hone their musical abilities.
Our Ultimate Cuatro Series Learning System is the culmination of years of dedication by Samuel Ramos, a proud Puerto Rican and Cuatro player. His tireless efforts to revive the Puerto Rican Cuatro have resulted in this comprehensive learning system that aims to renew and celebrate Puerto Rico's rich musical heritage.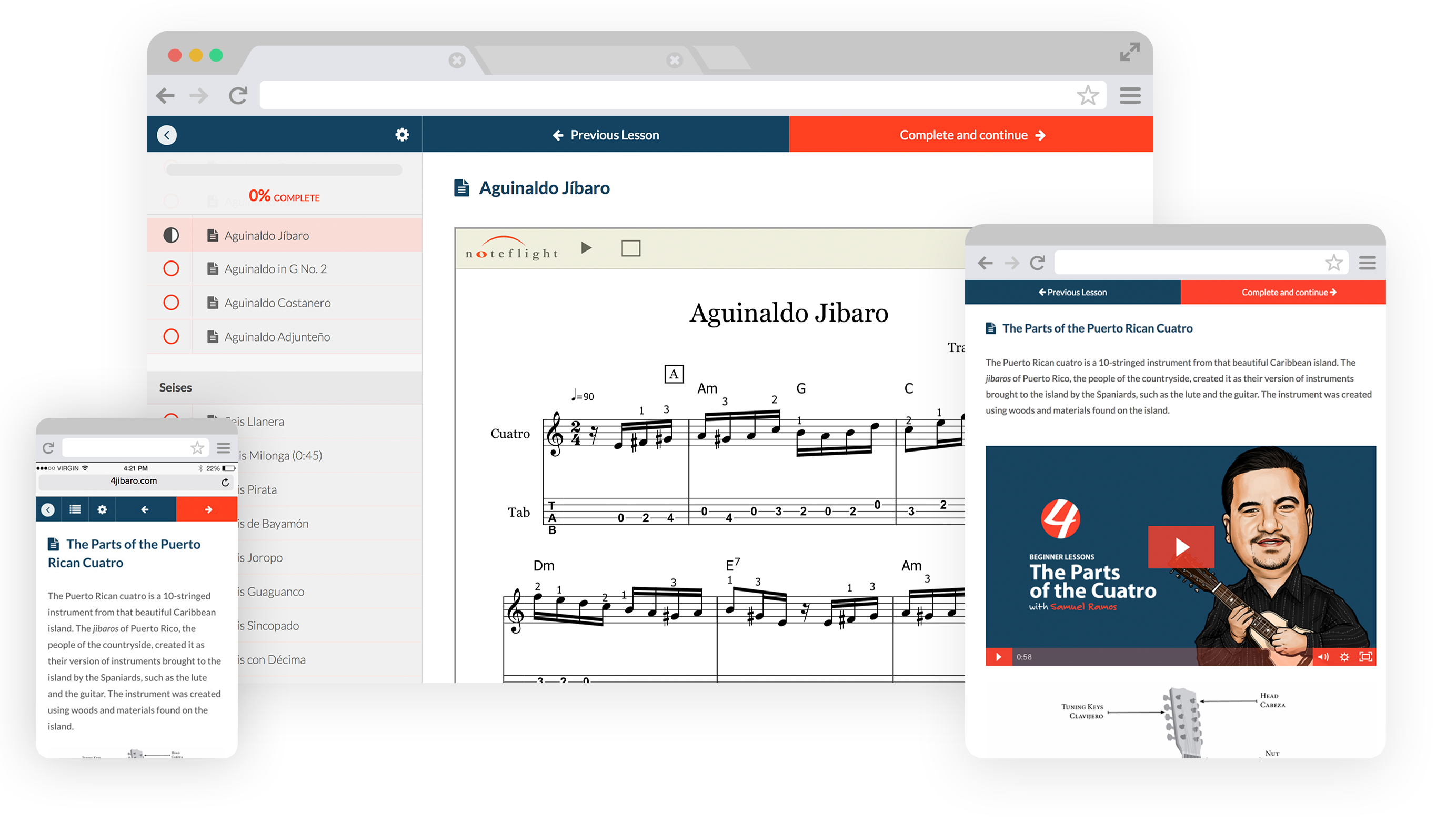 This is what you'll get when you sign up...
Full access to our comprehensive learning program, including lessons on music theory, repertoire, strategies, and techniques essential for mastering the cuatro.
A personalized study plan, timeline, and checklists to track your progress.
Membership in our 4Jibaro Friends Learning Community where you can ask questions, get answers, and receive support from fellow community members.
Weekly live lessons for a year, for personalized instruction and Q&A sessions.
Audio files and practice tracks to reinforce key skills and knowledge.
Bonus material...
As a bonus, you'll also receive:
BONUS #1: Improvisation Techniques for the Cuatro Puertorriqueño by Fabiola M. Mendez—A guide to basic improvisation concepts and systematic solo development.
BONUS #2: Guitar 101: Beginner Lessons for Guitar—A comprehensive course for guitar beginners.
BONUS #3: Beginner Guitar Songs—The ultimate songbook for beginner guitarists.
BONUS #4: Tiple 101: Beginner Lessons for Tiple Puertorriqueño—The ideal course for tiple beginners.
BONUS #5: Glossary: Music Terms, Technique and Slang for Beginners—A handy reference for common music-related terms encountered during your learning journey.
Embark on your musical journey with The Ultimate Cuatro Series Learning System today and unlock your potential as a musician!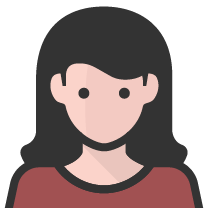 "I love that in one short lesson you can learn by listening, music notation and tablature. You also learn a song where you can use the notes just reviewed as well as some music theory and history. You can also download the song and practice it anywhere. Excellent! Thank you for the time and effort to put this together!"
- Sandra I. Alvarez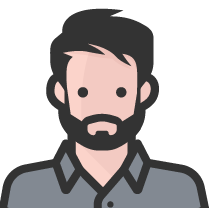 "I took a chance with this online course. After 10 days of consistent practice, I can say that I have made more progress that I expected. I have always dreamed of playing the cuatro but was never able to make the time for it. It is a personal goal but I also believe it should be a collective goal to ensure that the musical tradition is kept alive."
- Reynaldo Cordero
Your Instructor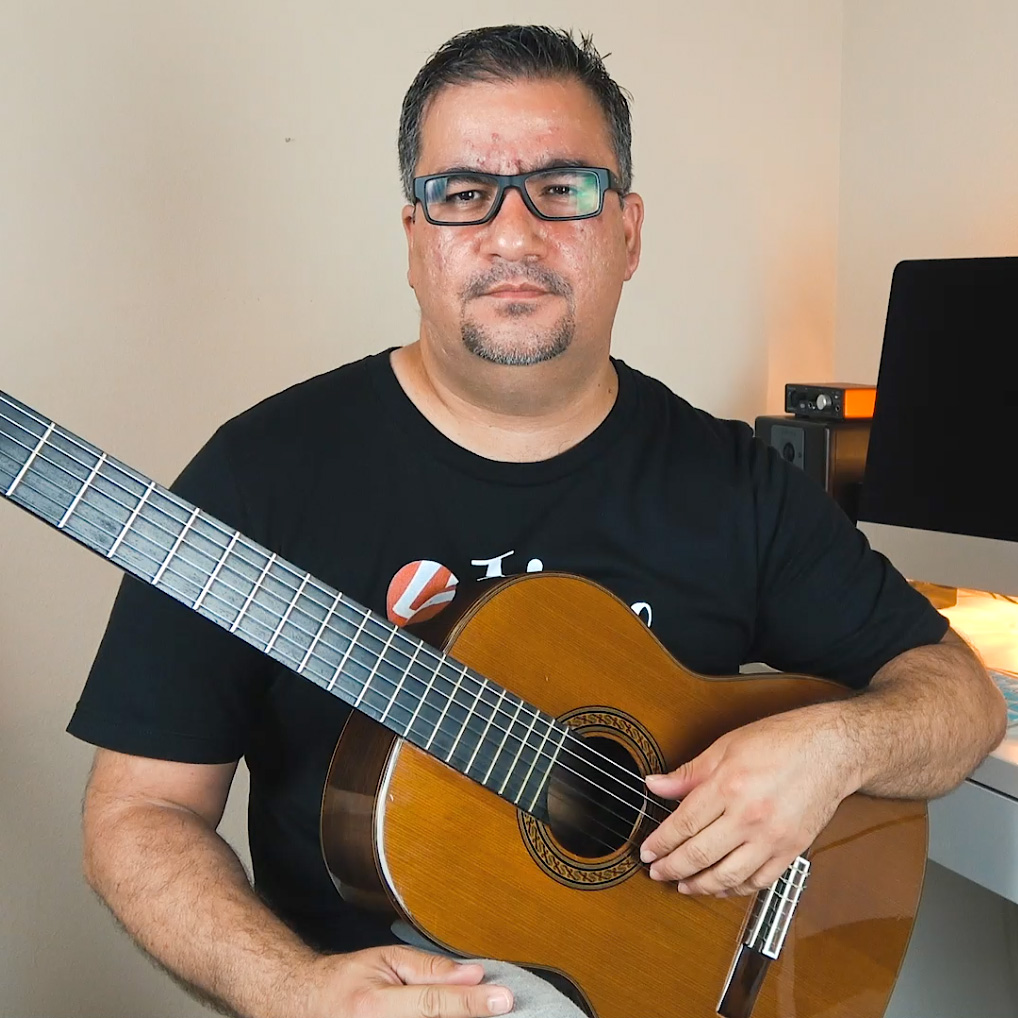 Samuel Ramos is an experienced educator, instructional designer, and musician. He graduated from Antillean Adventist University with a Bachelor's Degree in Music Education and Full Sail University with a Master's Degree in Educational Media Design and Technology, giving him the knowledge to excel in both academics and music.
Not only has Samuel served as a music teacher and assistant professor of guitar at the Inter-American University of San German, Puerto Rico, but he has also had the opportunity to become a multimedia designer for the Walt Disney Company, a digital learning designer for the University of St. Augustine at the San Marcos, California campus, and a senior instructional technologist for the University of San Diego. His skills have also extended to LMS Administrator/Instructional Designer for Taylor Guitars in San Diego, California. He has written several instructional books on playing various instruments, including the Puerto Rican cuatro, guitar, and mandolin.
When he is not busy teaching or creating content, Samuel dedicates his time to 4jibaro.com - a website that serves as an online community to promote awareness of Puerto Rican folk music and heritage. Through his work here, Samuel seeks to bring hope and joy to people through music by changing the world - one note at a time!
Frequently Asked Questions
When does the course start and finish?
It is a completely self-paced online course—you decide when you start and when you finish. We'll provide you with a study plan to follow and track your progress. You'll be able to submit performance videos for feedback from the instructor.
Do I get access to everything with the "membership"?
Immediate access to every video lesson, 300+ interactive sheet music, live Q&A sessions and access to the community. You'll also get your questions answered through live lessons, discussion boards and chat.
What if I am unhappy with the course?
We would never want you to be unhappy! If you are unsatisfied with your purchase, contact us in the first 30 days and we will give you a full refund.