How many times have you told yourself that you should learn to play an instrument before it gets too late? And how many times have you put off your first lesson because you just don't have the time, or because you don't know where to go? When you learn online, you eliminate the need to go looking for lessons because everything can be accomplished in the comfort of your own home, at your schedule.

For many people, learning to play a musical instrument may seem intimidating, especially for those who are a bit older. It may seem like it is a difficult to play, but once you have your first lesson, you will realize it is not as hard as it looks.
Our online courses are designed in such a way that you start off slowly, stepping up the pace as you build up confidence and skill. Learning at your own pace allows you to master each lesson plan before you're ready to move on. This means that you will have all the concepts you need before you move on to the next lesson, which increases your ability to be more proficient at playing.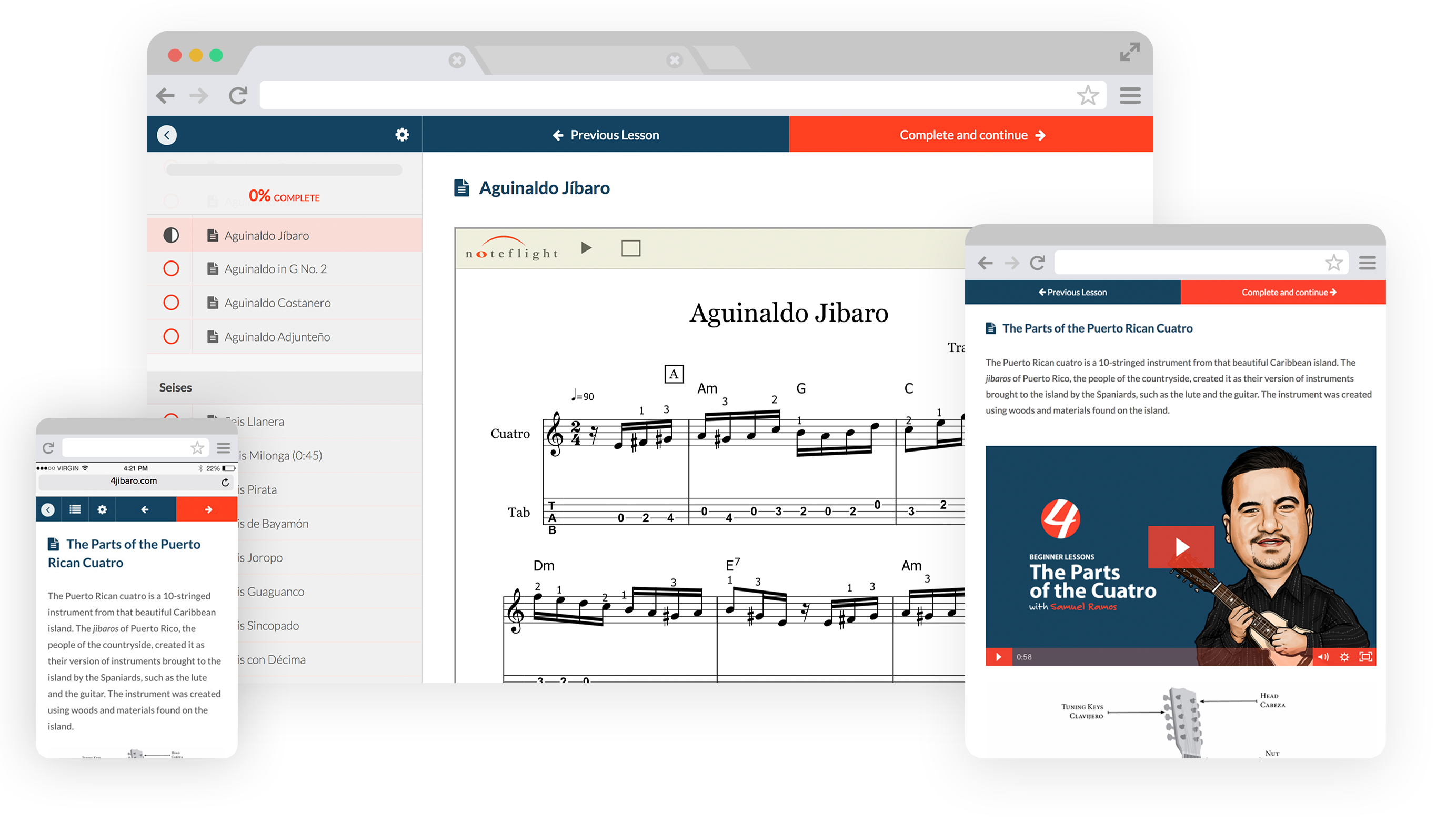 After your first beginner lesson, you will be eager to take your next lesson. In no time at all, you can be playing like an expert for your family and friends.
4Jibaro specializes in providing lessons and learning guides for those who wish to become more proficient in playing a musical instrument with a Latin flavor. Our programs are designed for beginners and advanced players or everyone that wants to refine their musical skills.
This series is the fruit of years of loving effort, intensified by a single-minded dedication to revive the Puerto Rican Cuatro. This learning system is a culmination of sorts for Samuel Ramos, proud Puerto Rican and Cuatro player, in his efforts to renew the heritage of Puerto Rico and its musical elements.
What are you waiting for, take your first lessons today!