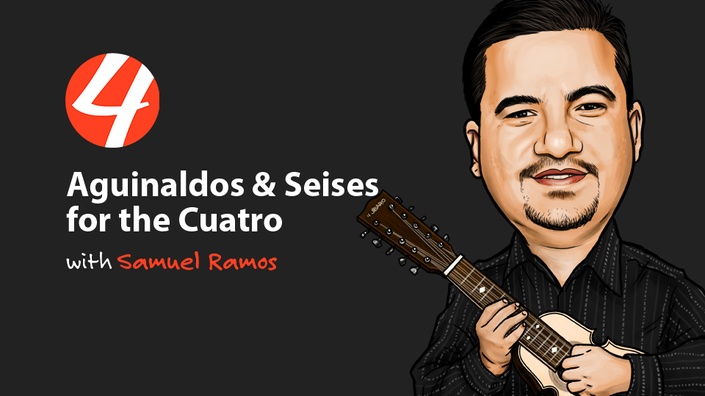 Aguinaldos & Seises for the Puerto Rican Cuatro
Play these gorgeous melodies every year at every parranda in every house!
The Aguinaldos & Seises will open your musical mind to the ancient world of Puerto Rican music that dates back centuries. Originally a traditional music gift during the Christmas season, aguinaldos were performed by family and friends during a parranda or a trulla. Bring back this tradition that is slowly getting lost in oblivion, far from the hearts of today's genext culture. This course brings back memories of happy childhood Christmases, packed with treats at the parranda and singing these unforgettable aguinaldos accompanied by several uncles strumming away gaily on their Cuatros. This is your chance to revive those memories by learning to play the aguinaldos in ways that cannot be forgotten.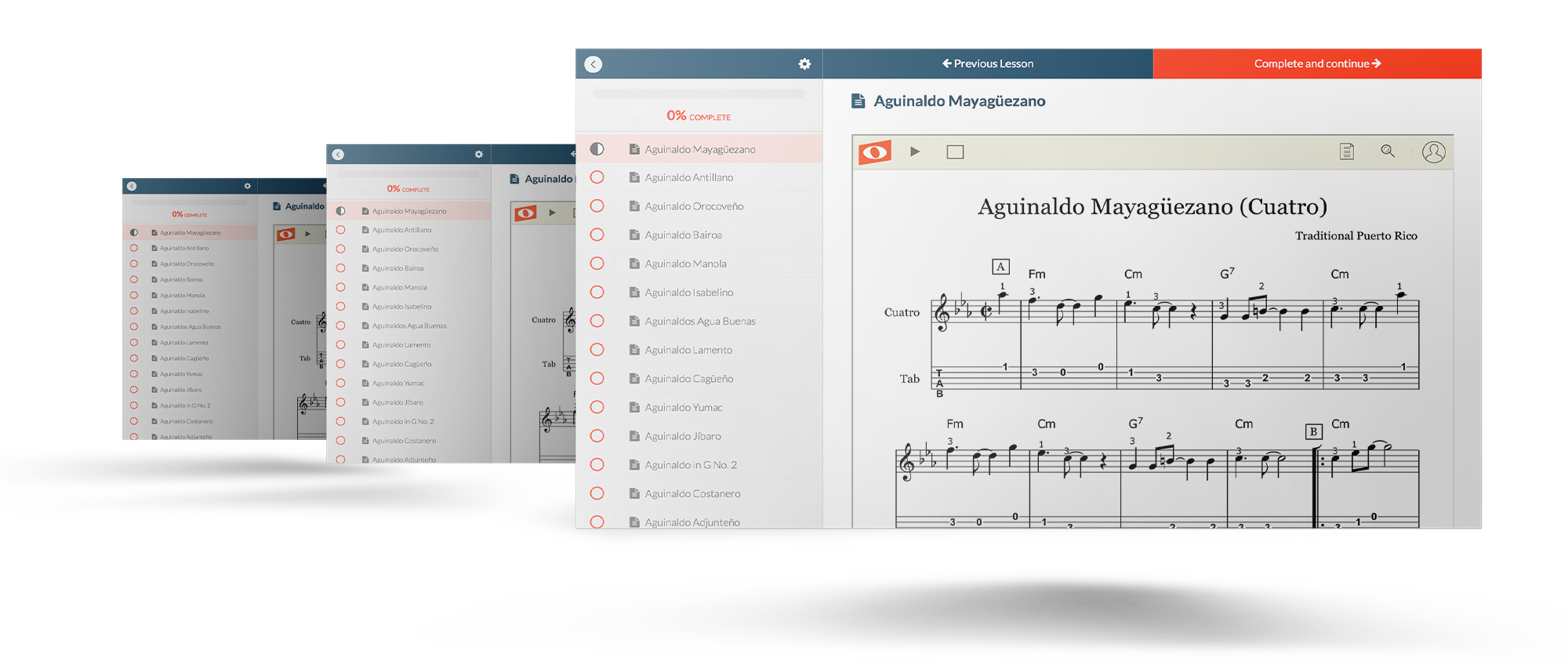 Another form of folk music, the seis, is an immensely enjoyable one to learn. Usually utilized as ground for poets to showcase their talents in lyric writing, seises were songs that were made up on the spot based on ideas given by the audience. Revive the seis by learning to play it with the assistance of this very special collection of songs.
The musical notation instructs in a clear and concise pattern the styles in which you can play the seis. The themes has been written in the standard notation and tablature (TAB) format and includes guitar chords, in anticipation of fun times to come when you're sitting with your family.
This course is a beautiful attempt at reviving age-old traditions and music. Let's make this attempt a success and learn to play these gorgeous melodies every year at every parranda in every house!
Your Instructor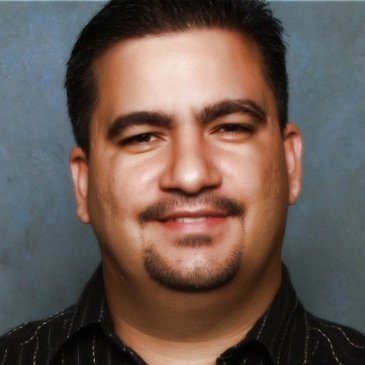 Samuel Ramos is currently the multimedia designer for the Walt Disney Company. He holds a Bachelors in Music Education from Antillean Adventist University and a Masters in Educational Media Design and Technology from Full Sail University. After graduating from college, Samuel served as a music teacher and an Assistant professor in the Guitar Department at the Inter-American University of San German, Puerto Rico. Recently, he served as the Digital Learning Designer for the University of St. Augustine at the San Marcos, California campus, and as the Sr. Instructional Technologist for the University of San Diego. Prior to that, Samuel served as the LMS Administrator/Instructional Designer for Taylor Guitars in San Diego, California.
Between teaching jobs, Samuel authored several instructional books for learning several instruments including the Puerto Rican cuatro, guitar, and mandolin among many others.
In his spare time, Samuel designs instructional content for his online community and blog at 4jibaro.com, a place where Puerto Rican music is the focal point. He constantly strives to increase awareness of Puerto Rican music and its heritage. With music as his wand, he attempts to transform the world, one cuatro at a time!
Frequently Asked Questions
When does the course start and finish?
It is a completely self-paced online course—you decide when you start and when you finish. We'll provide you with a study plan to follow and track your progress. You'll be able to submit performance videos for feedback from the instructor.
Do I get access to everything with the "membership"?
Immediate access to every video lesson, 300+ interactive sheet music, live Q&A sessions and access to the community. You'll also get your questions answered through live lessons, discussion boards and chat.
What if I am unhappy with the course?
We would never want you to be unhappy! If you are unsatisfied with your purchase, contact us in the first 30 days and we will give you a full refund.