Traditional Christmas Tune
Experience the rich and intricate sounds of the Puerto Rican culture with Alegre Vengo for the Puerto Rican Cuatro! Master this traditional folk song arranged for the historic cuatro instrument. With standard notation and tablature, it is now easier than ever to learn how to play "Alegre Vengo" on this beloved stringed instrument.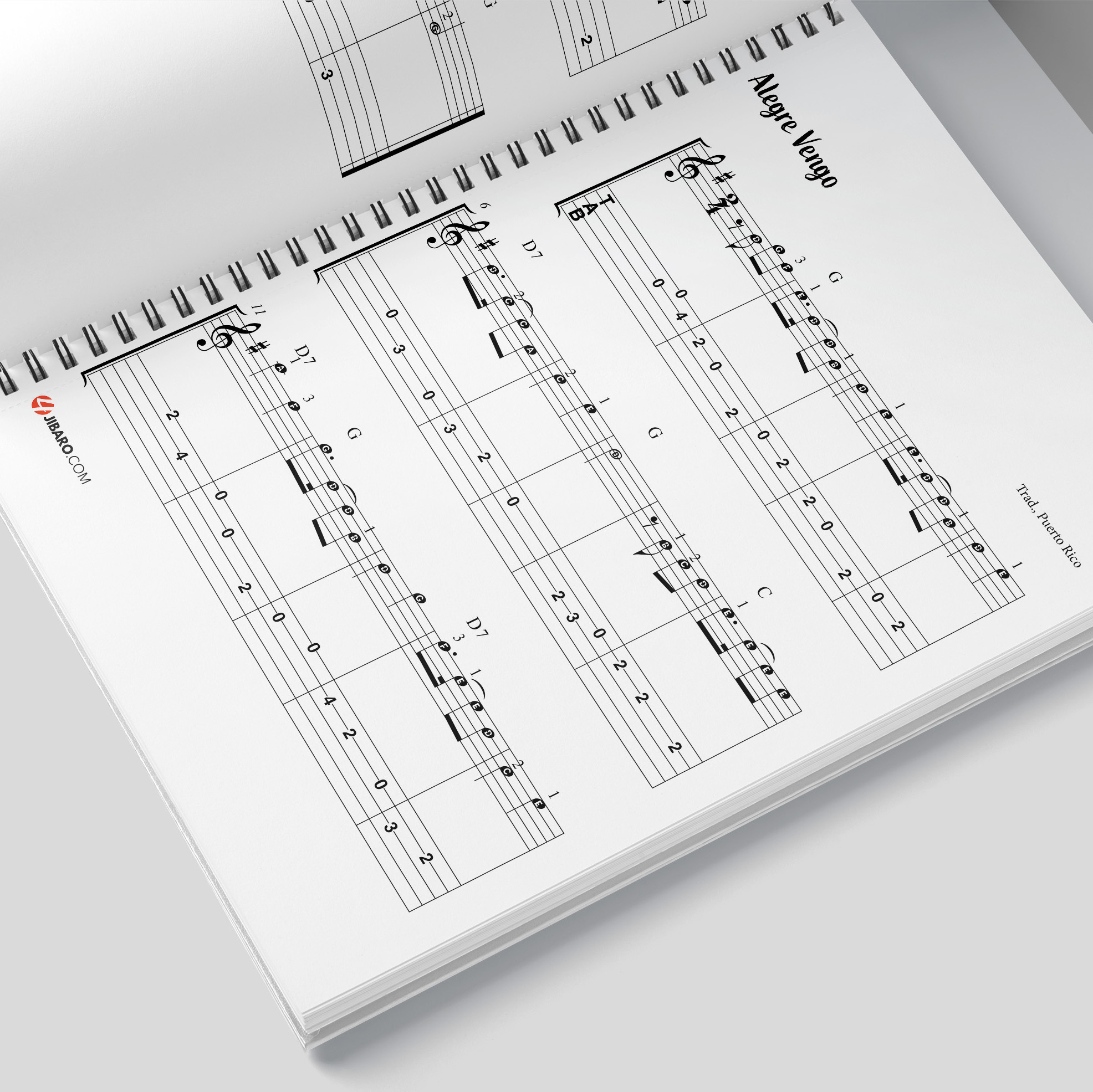 Standard Notation & Tab
The cuatro is an important part of Puerto Rican music, used in popular genres like plena, seis, and jibaro. Take a journey into the heart of local music by learning to play this classic song with easy-to-read tabs and standard notation! With our music sheet Alegre Vengo for the Puerto Rican Cuatro, you can unlock the secrets of playing traditional tunes and cultures on the official national instrument of Puerto Rico!