For the musical at heart, the Puerto Rican Tiple course is a boon! From the moment you start taking the lessons, you're hooked. A befitting testament to the beautiful heritage of Puerto Rico!
If you are a novice and are eager to learn from the best, don't fret for lack of opportunity! This course is prolific in its explanations and instructions, keeping it simple from start to finish. The course covers everything from theory, scales and chords to danzas and classical music.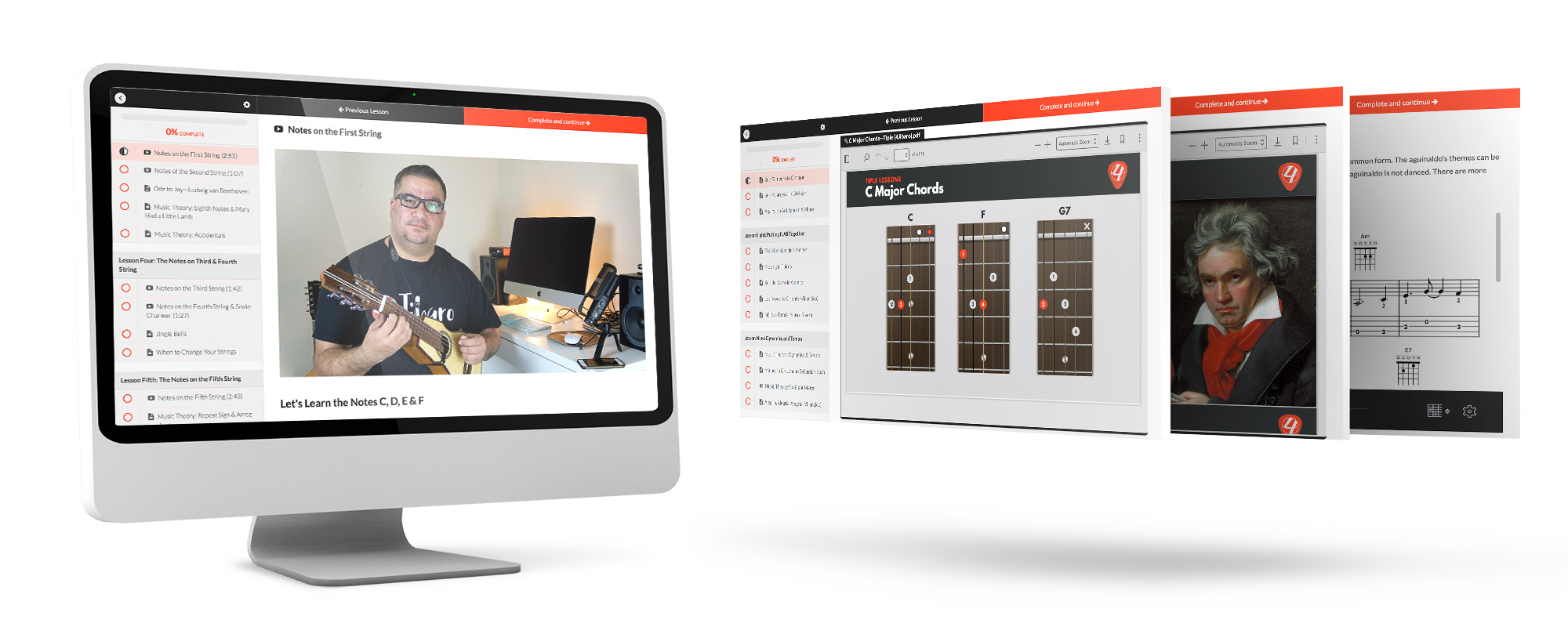 The course is perfect for basic beginners. It starts where you would want to—parts of a Tiple and posture while playing a Tiple. These seemingly simple steps are the foundation to being one of the best!
The course has been written in the notation and tablature formats. Each song bears the chords that are to be used. All time favorites find themselves in the pages—from Jingle Bells and Twinkle, Twinkle to The Star Spangled Banner. The forte of this course is its stress on the step-by-step instruction guide that helps you along in a proactive manner. That way, you don't skip the really important matters!
For a fun filled journey to learn the Tiple, and through it the beautiful Puerto Rican heritage, don't go further than this book! You have already found the Holy Grail of Tiple Learning!