What's included?
Weekly online instruction is conducted by our expert instructors in a safe virtual lesson room.

Weekly live QA sessions to answer additional questions and check on your progress.

All instructional material, including the use of the interactive to record your performances and get feedback.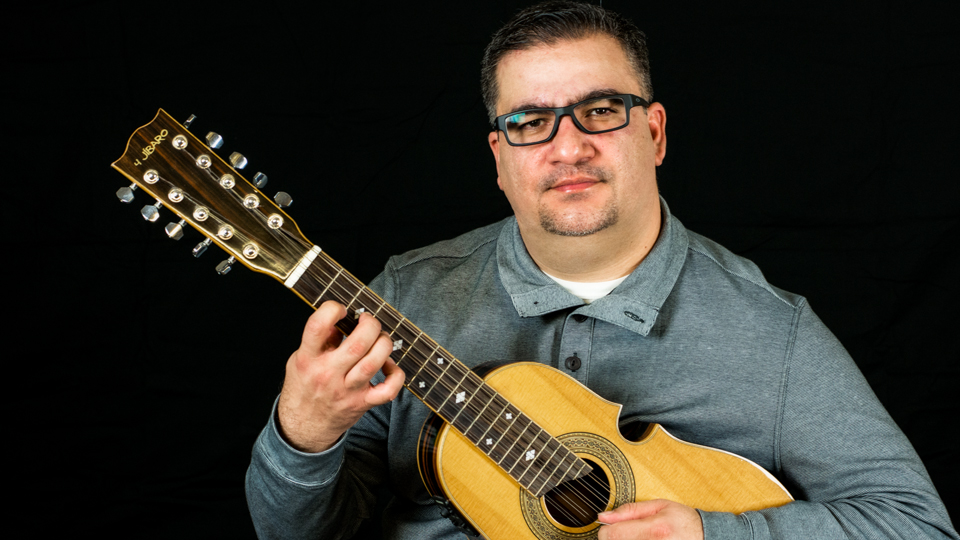 About the Instructor
Samuel Ramos is currently the Digital Learning Designer for the University of St. Augustine in Southern California. He holds a Bachelors in Music Education from Antillean Adventist University, and his Masters in Educational Media Design and Technology from Full Sail University.
He has served as a music teacher for 14 years and as Assistant professor in the Guitar Department at the Inter-American University of San German, Puerto Rico. Recently served as the Instructional Designer for Taylor Guitars in San Diego, California, designing online content for their internal and external learning platforms.
Between teaching jobs, Samuel authored several instructional books and guides for learning several instruments including the Puerto Rican cuatro, guitar, and mandolin among many others.
In his spare time, Samuel designs instructional content for his online community and blog at 4jibaro.com, a place where Puerto Rican music is the focal point. He constantly strives to increase awareness of Puerto Rican music and its heritage. With music as his wand, he attempts to transform the world, one cuatro at a time!
Thanks for submitting your information! Please continue with the checkout process.
Frequently Asked Questions
What lessons are offered online?
We offer lessons on cuatro, tiple, guitar (electric, acoustic and classical guitar), and music theory.
How do online lessons work?
We use a customized Zoom platform that's simple to use. This is a secure video conferencing tool. Once you've been scheduled, you'll receive a link to access the virtual room.
What kind of equipment do I need to take an online lessons?
In addition to their instrument, students need a laptop computer, desktop computer, tablet, or mobile phone with both audio and video capabilities to participate in the Remote online music program.